WELCOME
Loko Sport Events : The best way
to discover some of
Europe's most prestigious
Stadiums and Arenas.
Le "cadeau de Noël"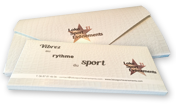 Souvenez-vous
Un but venu d'ailleurs
Nantes-PSG - 19/08/1994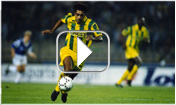 NEWCASTLE-SUNDERLAND 1-1 - Vos photos
[20/03/16] [ NEWCASTLE-SUNDERLAND 1-1]
[www.lokosportevenements.com]
Ce week-end, LOKO SPORT EVENEMENTS était présent à St James' Park, pour le Tyne and Wear Derby tant attendu. Match passionnant, dans ce lieu mythique, avec une ambiance de folie !!!
Les 4 photos de l'album